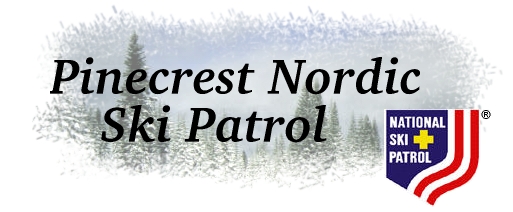 [ About ] [ Education ] [ Events ] [ News and Conditions ]
[ Join ] [ Members ] [ Directions ] [ Links ]
We patrol two trailheads , Crabtree and Gooseberry, in the Stanislaus National Forest just north of Yosemite National Park. Our trail system intersects that of the Dodge Ridge Ski Area.
Trail Maps
You can download the trail map of the Pinecrest Nordic ski area. There are two formats available; large and small. The small is suitable for printing in 8 x 11 size. The large format is suitable for printing in the original size of 17.3 x 15 inches - Note the file size is extremely large (roughly 38Mb).
Here is a map showing where we are relative to the San Francisco Bay Area and Sacramento: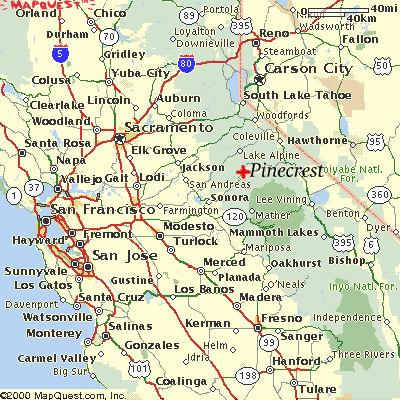 The following sites have zoomable maps of the pinecrest area:
Take a look at Topozone where you can see a topographical map of the area.
---
Problems? Contact for technical issues with this website.